Welcome to the fourth of five "My Poetry Book" Kids' Poetry Challenge post link-ups! In celebration of National Poetry month, we're challenging other parents and kids to explore the world of poetry together. More details at the end of this post.
⚜ ⚜ ⚜ ⚜ ⚜ ⚜ ⚜ ⚜ ⚜ ⚜ ⚜ ⚜ ⚜ ⚜ ⚜ ⚜ ⚜ ⚜ ⚜ ⚜
Within the fantasy world fairies are often depicted as caretakers of nature and they also watch over all the creatures in the animal kingdom. Earth Day is a day of environmental awareness and we're celebrating by reading "A Fairy Went A-Marketing," a poem by Rose Fyleman about a very caring and beneficent fairy.
We found an incredibly beautiful picture book version titled
A Fairy Went A-Marketing
with illustrations by Jamichael Henterly at our library. Henterly's breathtaking pictures depict an amazing fairy-tale world full of the wonders of nature. The fairy, with her beautiful, long brown hair and spectacular butterfly-like wings, goes to market and ends up helping out various animals including a fish, bird, frog and mouse. My daughter loves to slowly page through the illustrations and point out all the interesting fairy world details.
"A Fairy Went A-Marketing" originally appeared in Fyleman's book of verse,
Fairies and Chimneys
(c1920). The entire book can be viewed online at the
Internet Archive
. (By the way, if you've never visited the Internet Archive, you must! It is a virtual treasure trove.)
Fairies and Chimneys
includes several fairy-themed poems, and I especially like the short "Bird Lore" poems. Fyleman dedicated the book to her mother, "To the realest fairy of my childhood, my mother." Also, one of the poems in the book is titled, "Mother." Isn't that wonderfully sweet?
A FAIRY WENT A-MARKETING
by Rose Fyleman

A Fairy went a-marketing —
She bought a little fish;
She put it in a crystal bowl
Upon a golden dish.
An hour she sat in wonderment
And watched its silver gleam,
And then she gently took it up
And slipped it in a stream. ..."

⚜ ⚜ ⚜ ⚜ ⚜ ⚜ ⚜ ⚜ ⚜ ⚜ ⚜ ⚜ ⚜ ⚜ ⚜ ⚜ ⚜ ⚜ ⚜ ⚜

Make Your Own Miniature Fairy Book Craft
Rather than illustrate just one part of the poem, my daughter decided to draw pictures for all the verses. Inspired by the creative
make-your-own miniature books at DYI Dollhouse Miniatures
, I designed a miniature "A Fairy Went A-Marketing" book for her to illustrate. She's still not entirely finished coloring her artwork but you can see her progress below. Working in miniature is a challenging task for a kindergartener, but she's a patient artist and not one to turn down a challenge. Now her fairies have their own fairy-sized book to read!
If you'd like to make your own, visit Google docs to print the
miniature book template [pdf]
I designed for this book. If you need assembly instructions follow the ones at
DYI Dollhouse Miniatures
. Just a little warning though -- making mini books is a rather addictive hobby! (Please let me know if you have trouble printing or if the formatting doesn't look right.)
⚜ ⚜ ⚜ ⚜ ⚜ ⚜ ⚜ ⚜ ⚜ ⚜ ⚜ ⚜ ⚜ ⚜ ⚜ ⚜ ⚜ ⚜ ⚜ ⚜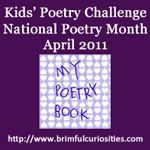 Each week in April we hope you'll consider reading a poem (any poem, not just the one we have featured) with your child and then encourage your child to create an illustration based on the poem. This type of creative activity helps your child more thoroughly understand the poem and interpret it in his or her own way. If you would like to participate, please refer the original
Kids' Poetry Challenge
post and read the guidelines.
***Note: A few readers have mentioned that their child does not really like drawing or is not old enough to draw anything recognizable. If you prefer, please feel free to just post a favorite poem you shared with your child this week. Remember to only post a portion of the poem to avoid copyright issues.
We've tried to make it very simple for everyone to participate. Reading a poem together only takes a few minutes. The link-up will remain open all week long. Post the picture and accompanying text any day of the week and, if you have the time, stop by and visit the other participants' posts.
⚜ ⚜ ⚜ ⚜ ⚜ ⚜ ⚜ ⚜ ⚜ ⚜ ⚜ ⚜ ⚜ ⚜ ⚜ ⚜ ⚜ ⚜ ⚜ ⚜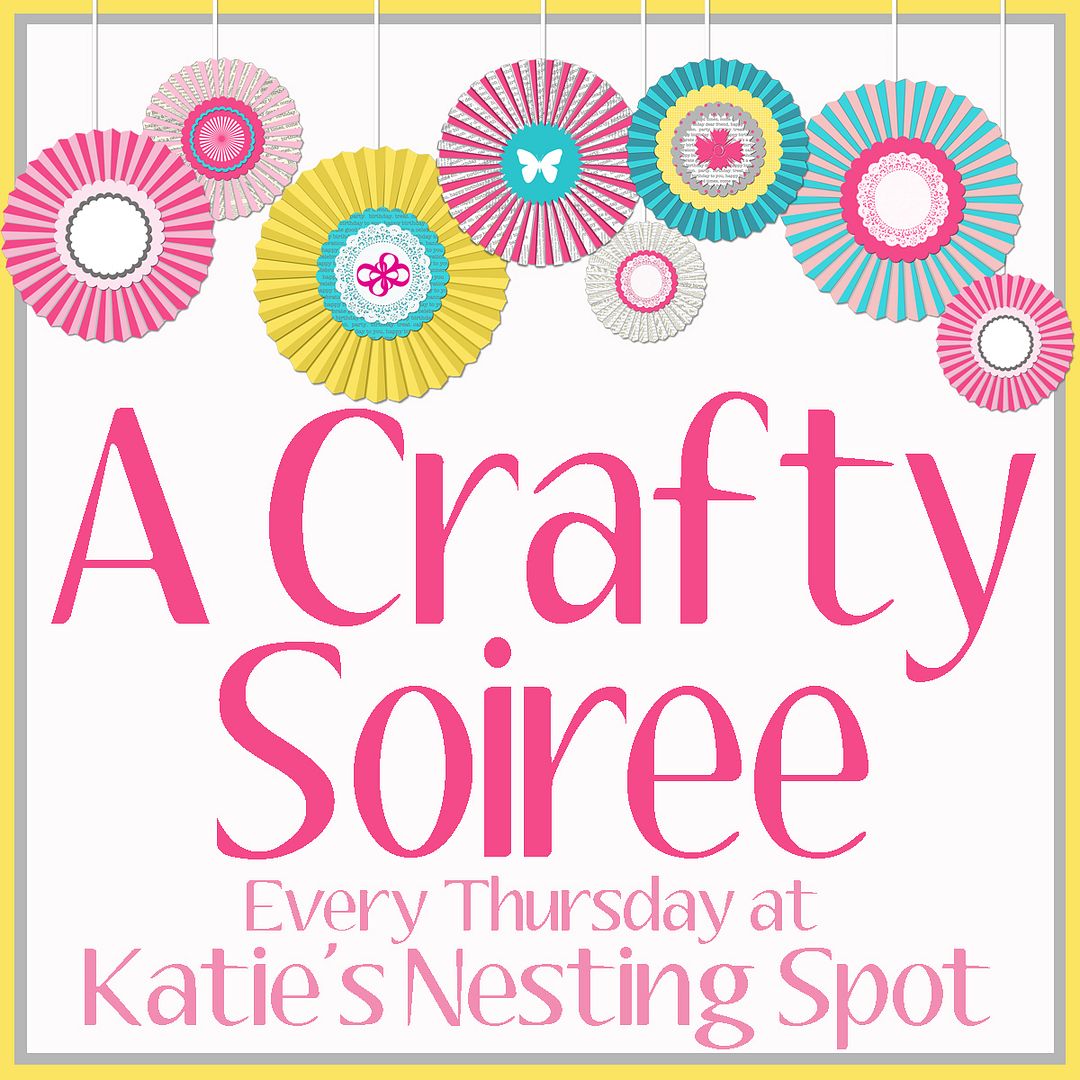 This week's Poetry Friday is hosted by
Book Aunt
. Head over to her blog for more poetry posts and consider joining the Poetry Friday link-up. Link up your Friday book posts at
Little Sprout Books'
Feed Me Books Friday
and
JDaniel4's Mom
Read Explore Learn. For more creative crafts, visit
Katie's Nesting Spot
's Crafty Soiree.
I am an Amazon affiliate and may receive a very small commission for products purchased through my Amazon links.
(View my full disclosure statement for more information about my reviews.)