Zoom is such a fun word to say. We found two zooming books at the library and wanted to share them with you. The first one is about a zooming car and the second about zooming out and viewing objects from different perspectives.
"Up and up the road he zoomed. At every curve he honked his horn. Toot! Toot! Zoom! Toot! Toot! Zoom!"
Toot Toot Zoom!

by Phyllis Root, illustrated by Matthew Cordell. Candlewick Press (April 2009); ISBN 9780763634520; 40 pages
(Book Source: Copy from our local library)
A beret wearing fox named Pierre sets off in his little red car on a search for a friend hoping to find one on the other side of the mountain. While driving on the winding mountain road, Pierre invites other animals to hop into his car (Goat, Sheep and Bear) and they all try to aid Pierre in his search for a new friend.
We've recommended this book to numerous people. I love reading this one aloud and usually use a silly French accent. Perfect for toddlers on up, the kids both love repeating the phrase, "Toot! Toot! Zoom!" with me. Root has a wonderful way with words and this book shows she's a master at her craft. Expressive text in bold is found throughout the book with plenty of tooting, zooming and even some CRASHING! Cordell's raw, cartoonish illustrations are a good fit for the book and we smiled at the final illustration of a car/house, the ultimate reuse project. Don't miss this sweet friendship story...it is sure to generate some smiles. (Related link: Candlewick's
Read-to-Us! Story-Hour Kit
has some cute related printables for this story.)
Zoom

by Istvan Banyai. Viking Children's / Penguin (March 1995); ISBN 9780670858040; 64 pages
(Book Source: Copy from our local library)
We stumbled upon this wordless picture book quite by accident. We were curious about the title and certainly didn't expect the amazing, thought provoking illustrations. It is an awesome adventure to browse through the pages and watch as the pictures continuously zoom out and out and out. The book starts with a close up image of a rooster's comb and as you turn the pages the perspective changes. Children in a small house watch the rooster, then it zooms out to show a girl setting up the model with the children and a few pages more readers see a boy holding a magazine with a picture of the girl setting up the model. My preschool aged daughter has pulled this one off the shelves several times to look at the captivating and mind-boggling pictures and she likes discussing what she sees on the pages. The world is a much bigger place than we realize and this book brings that fact into perspective. Great for both adults and children...it is quite a trip!
❖❖❖❖❖❖

stART Project

-

Vehicle Puppets Craft

and

Digital Camera Zoom Project

❖❖❖❖❖❖
I found a great interactive zooming car craft on
firstpalette.com
to use with the
Toot Toot Zoom!
book. (Click on the website link for detailed directions). The kids drew their own versions of high mountains complete with winding roads. They also colored little red cars from this
printable vehicle template
from the same website. We cut out a slit along part of the road and attached a straw to the car and they zoomed their cars up their mountains, while yelling out "Toot Toot Zoom!"
My daughter learned about the zoom on the digital camera and used her new skills to take a few pictures that zoomed out incorporating lessons learned from Banyai's picture book. She choose her stuffed rabbit as her photo subject. It was a fun project for her and she enjoys watching the zooming results in this flash Picasa Web slide show.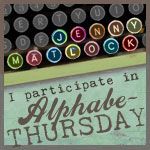 A Mommy's Adventures
hosts the "stART" meme (Story + Art) each week.
Hope Is the Word
hosts a Read Aloud Thursday link-up as well. This week's
Alphabe-Thursday at Jenny Matlock
focuses on the letter "R" so we've linked up our Phyllis
R
oot book review and hope you enjoy these great
R
eads, our
R
ed cars and the
R
abbit zoom project.
I am an Amazon affiliate and may receive a very small commission for products purchased through my Amazon links.
(View my full disclosure statement for more information about my reviews.)